Tickets are sold by Tiketti.
Individual tickets from EUR 0 to EUR 28 depending on the concert. See pricing for each event on programme.
Festival pass 90/65 €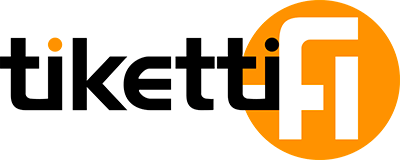 Tampere Filharmonia tickets are only available at Tampere Hall and Lippupiste.
Family Day tickets are only available at Museum Centre Vapriikki.
The age limit for festival clubs is 18 years.
It is also possible to obtain tickets to the Pakkahuone and Klubi events with the Kaikukortti card (max three concerts per person). The cardholders can also obtain free tickets for their children or grandchildren to events that they will attend themselves. Please make your Kaikukortti card ticket reservation in advance via the email music@tampere.fi or by phone +358 40 647 5760.
When reserving, please include the following information:
1) Which concert event(s) you are reserving tickets to and
2) Your name and your Kaikukortti card number.
When you arrive at the venue, please prepare to show your Kaikukortti card and your ID card.
Phone service: 0600-1-1616 (1,78 € / min + inc, available Mon–Sun 9–21, only in Finland)
Booked or paid tickets can be collected from Tiketti vendors and all R-kioski stores around Finland.
Tampere Hall Ticket Office
(Tickets for the Tampere Philharmonic Orchestra concert)
Yliopistonkatu 55
Mon 9-18, Tue-Fri 9-22, Sat-Sun 10-22
No service fee for tickets to concerts at Tampere Hall.
(Tickets for the Tampere Philharmonic Orchestra concert)
Tel. +358 600 900 900 (Mon-Sat 9-21, Sun 10-18; EUR 2 per each starting min + local charge)
Minimum service fee EUR 1 per ticket.
TICKET SALES DURING THE FESTIVAL
During the festival, tickets are also sold at the venues starting an hour before each concert.
Please note: tickets are NOT sold at the festival office at Tullikamari.
All rights reserved.