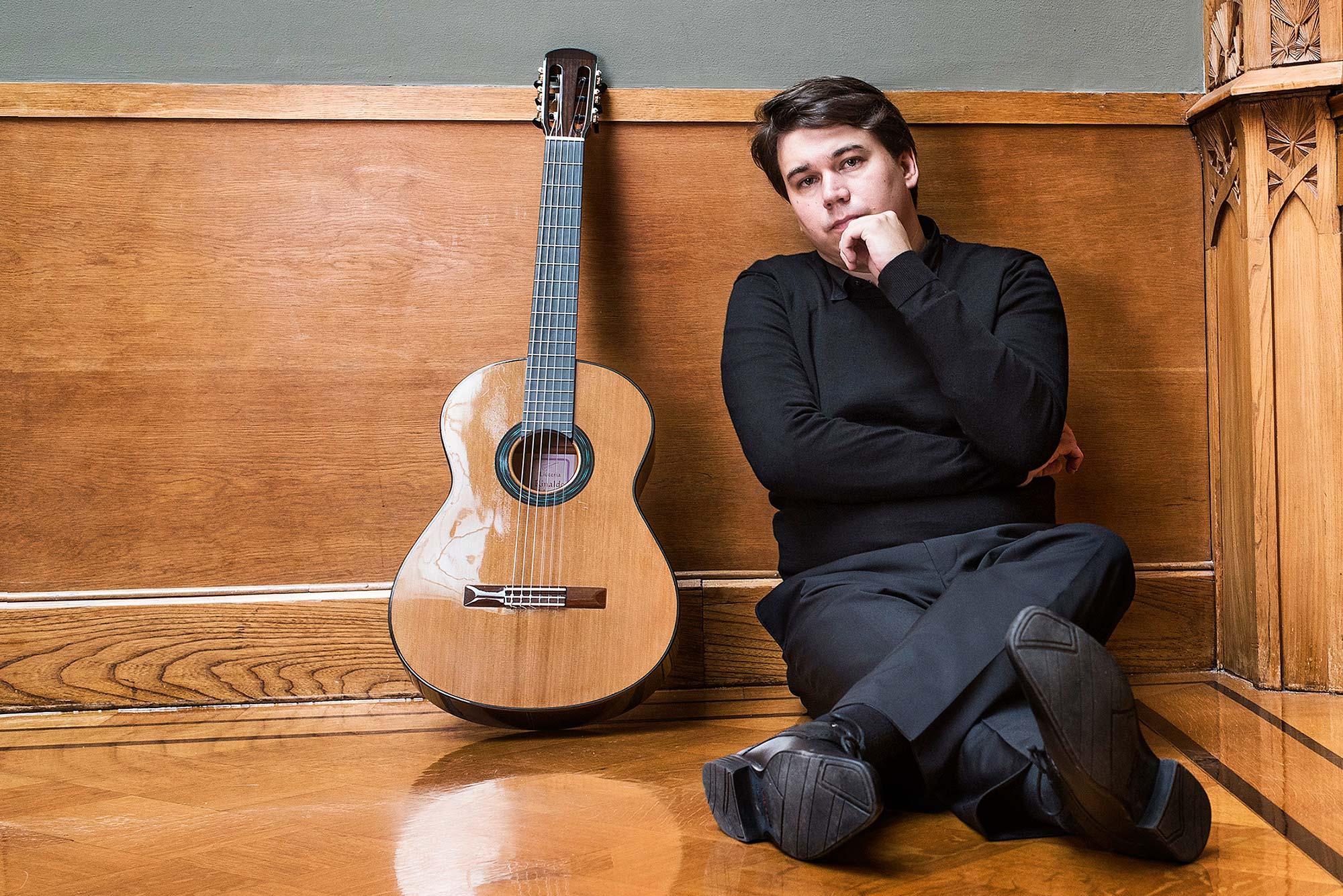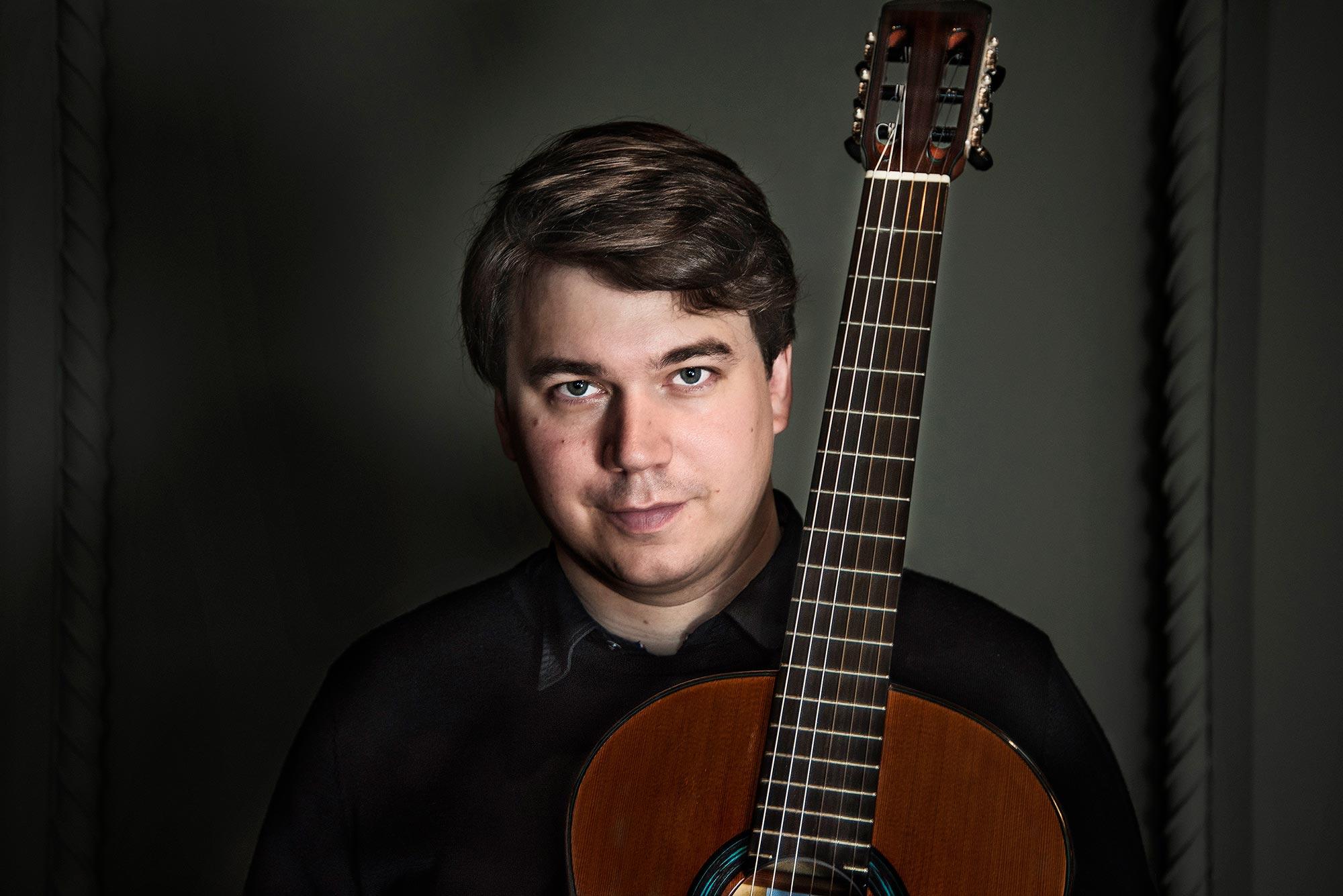 Patrik Kleemola is a guitarist creating an international career who has been particularly active in commissioning new works for guitar.
Lyhyitä keskusteluja yöllisillä katoilla [Brief discussions on roofs at night] by Pertti Jalava is a delicious blend of jazz elements and modern musical features. The nocturnal mood continues in the virtuoso work Chiroptera by Harri Vuori.
The first and last movements of Mikko Heiniö's four-movement Guitar Sonata have the same kinetic energy. The second movement employs microintervals, while the third has a blues feel. The title of Ramento by Juha T. Koskinen alludes to a lament, but according to the composer it can also refer to "the howling of animals or the moaning of the wind in the hollows of dead trees".
In Die Trauben hängen saftig – Bernhard-Fragmente II, Harri Suilamo has radically discarded all strings thinner than the lowest string and replaced them with strings of equal thickness that differ only in their tuning.
Pertti Jalava (*1960): Lyhyitä keskusteluja yöllisillä katoilla (2015)
Harri Vuori (*1957): Chiroptera (2017)
       1. Allegro flessibile
       2. Andante con misterioso
       3. Vivace, volante e spiritoso
Mikko Heiniö (*1948): Sonaatti kitaralle (2019) (world premiere)
        I. Intro
       II. Rubato
       III. Rondo
       IV. Coda
Juha T. Koskinen (*1972): RAMENTO for guitar (2020), (world premiere)
       1. Aio
       2. Nego! (Gagliarde Dolorata)
Harri Suilamo (*1954): Die Trauben hängen saftig (world premiere)
Bernhard-Fragmente II (2020)