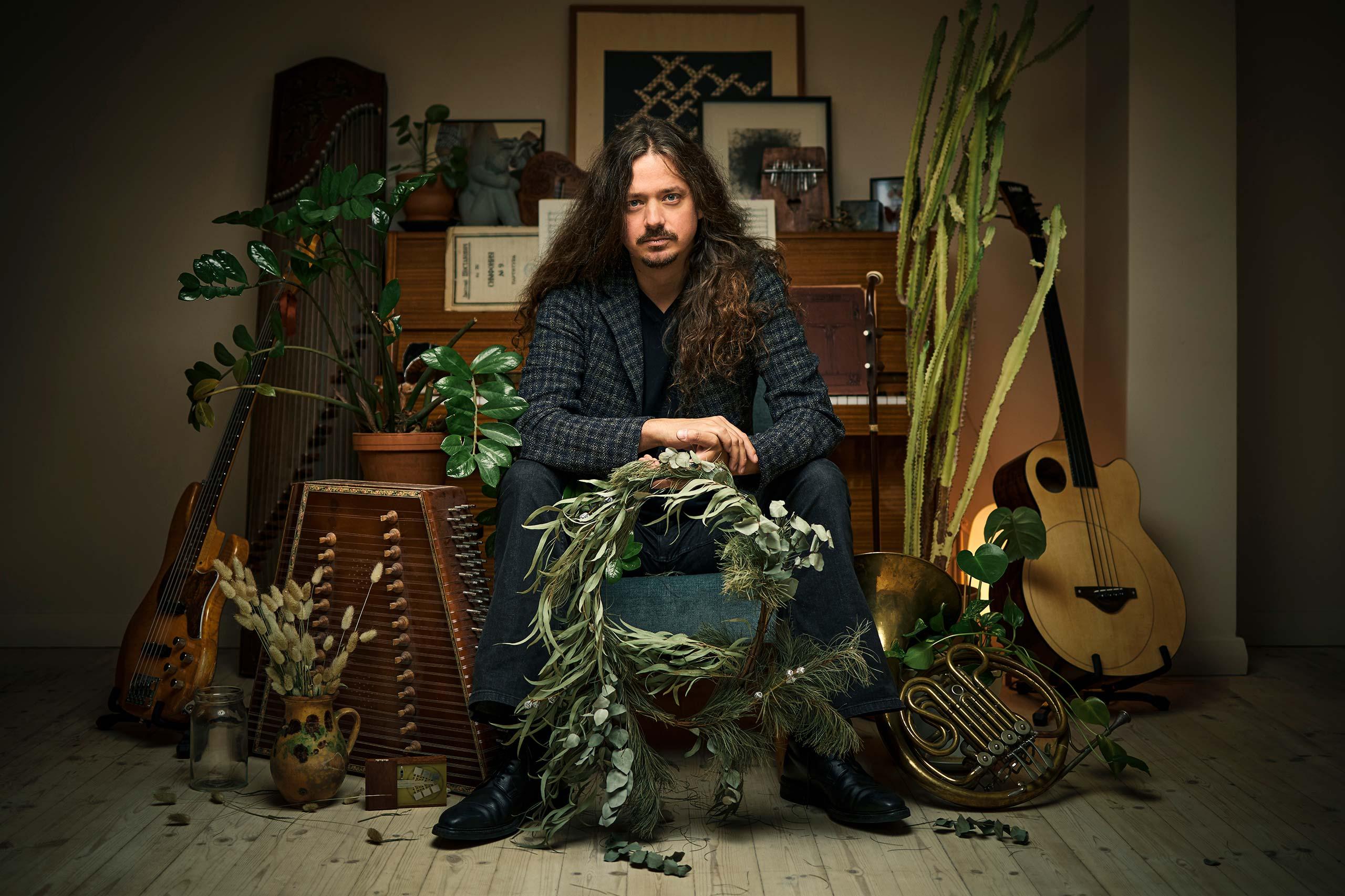 Lauri Porra: Cabins & Hideouts
Hannu Vasara – violin, Aleksi Kotila – violin, Hanna Hohti – viola, Markus Hohti – cello, Lauri Porra – guitars, electronics, Siiri Hänninen – resident, Helmi Hänninen – resident
The concert has been cancelled due to the coronavirus pandemic.
Read more about the cancellation of the festival.
The new project Cabins & Hideouts by composer and bass player Lauri Porra offers a comprehensive nature experience in an urban club environment. This 'meditative immersion concert' features a soundscape covering the events of 24 hours in the forest, at a lake, in a place that most Finns find a peaceful retreat – the summer cottage. This concert-cum-soundbath is presented for the first time at the Tampere Biennale. It features the sounds of nature, of stringed instruments and of two cottage residents.
Lauri Porra had been thinking about the idea underlying Cabins & Hideouts for years. He wanted to see whether it would be possible to capture the mood of the location and share it with others. A sense of community is foremost at this event, which aims to challenge the traditional concert setting of performers performing for an audience. The string quartet set against the song of a chaffinch or the call of a loon can be listened to in the conventional way, as can the residents' card game, but the setting also provides cushions and rugs on which to lie down, as it might be in front of a fireplace, and be transported by the ambient sounds.
The performing ensemble is also quite close to Lauri's original summer cottage experience. He met Markus Hohti in childhood, as their summer cottages were on opposite shores of the same lake. The residents here, Siiri and Helmi Hänninen, are his nieces and thus also involved in the family's cottage life every summer. If only it were summer already, so that we could actually go out into the country!
The concert ends at about 17.15.