Elina Mustonen – actor and harpsichord, Johanna Freundlich – director, Nina Mansikka – visual designer
Writing carved in stone called down the wrath of God upon those who would be capable of supporting their children yet choose to abandon them by leaving them at the orphanage. There was a hatch where people could literally deposit their babies. A hole in the wall and a bell to ring. The sound of footsteps hurrying away in the night. The annoyed muttering of a nun roused from her sleep. Perhaps the infant wept, perhaps slept, perhaps stared up at the inky sky with frightened eyes. Then the child grew up. If a boy, he was apprenticed to a carpenter, a stonemason, a weaver, a cobbler or a gondolier. If a girl, she was incarcerated behind the gates and bars of the mercy hospital, where she and her kind lived like nuns, among nuns and supervised by nuns. Those of the girls who showed a talent for singing or playing an instrument were raised to become musicians, taught by some of the foremost maestros of the day: Vivaldi, Galuppi, Cavalli, Gasparini, Legrenzi… Eventually, the orphanages of Venice evolved into the best music schools open to women in all of Europe.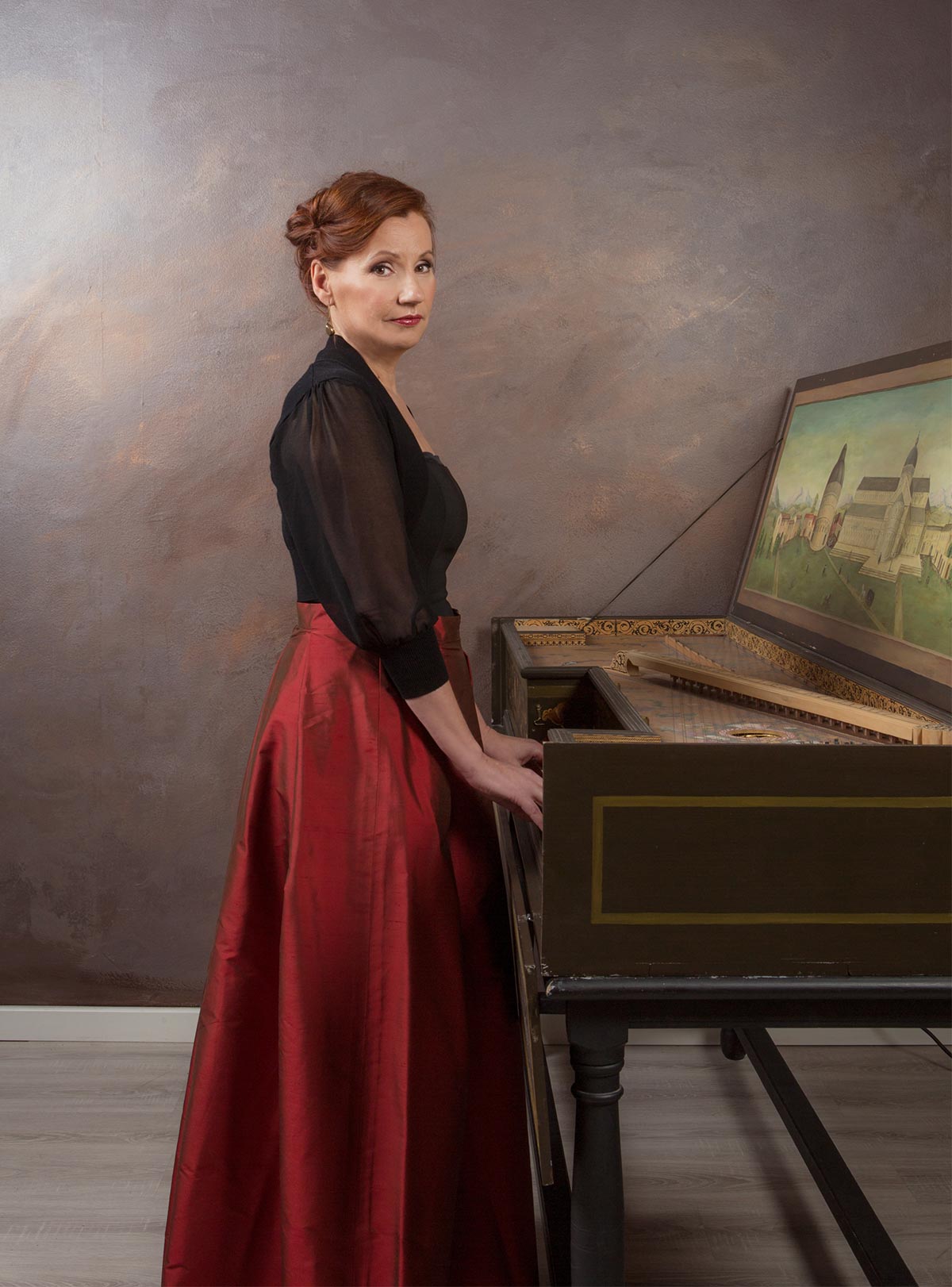 This monodrama commissioned by Elina Mustonen from Eero Hämeenniemi is a story about the four orphanages or ospedale in Venice. It is akin to Elina's previous successful productions, Her infinite variety based on works of Shakespeare and Jouez! ditto Molière.
The work tells the tale of two ospedale girls who lived in different eras in a blend of fact and fiction, incorporating Venetian keyboard music, music newly written by Eero and text likewise written by the composer. The production includes music supposedly by three fictitious 17th-century and 18th-century Venetian composers, written by Eero in homage to historical styles. Two of these invented composers are supposed to have been young women housed at an ospedale.
The drama showcases a world within whose barred gates religion and music comprised the principal content of the lives of these young women. But even the strict supervision of nuns and confessor priests could not prevent the full gamut of human emotion from emerging. Love and sexuality thrive in the young women's fantasies and cannot be repressed forever. Eventually love offers an escape from the hermetically sealed universe of the ospedale.
The second half of the production draws in part on the biography of Maddalena-Laura Lombardini Sirmeni (1747–1818), an excellent and versatile musician who grew up at the Ospedale dei Mendicanti and later created a successful international career as a violinist, a singer and a composer.
Other historical characters mentioned in the play are viol player and composer Barbara Strozzi (1619–1677), composer and violinist Giuseppe Tartini (1692–1770) and Ferdinando Bertoni (1725–1813), maestro di musica at St Mark's and a teacher at the Ospedale dei Mendicanti.
PHOTOS: Heikki Tuuli, Jaakko Paarvala, Ville Paul Paasimaa
Eero Hämeenniemi (*1951): Laura Maddalena (2019)